Site of the famous miracle of the Gadarene swine, Gadara (Um Qais) was renowned in its time as a cultural centre. It was the home of several classical poets and philosophers, including Theodorus, founder of a rhetorical school in Rome, and was once called "a new Athens" by a poet. Perched on a splendid hilltop overlooking the Jordan Valley and the Sea of Galilee, Gadara is known today as Um Qais, and boasts an impressive colonnaded street, a vaulted terrace, and the ruins of two theatres. You can take in the sights and then dine on the terrace of a fine restaurant with a breathtaking view.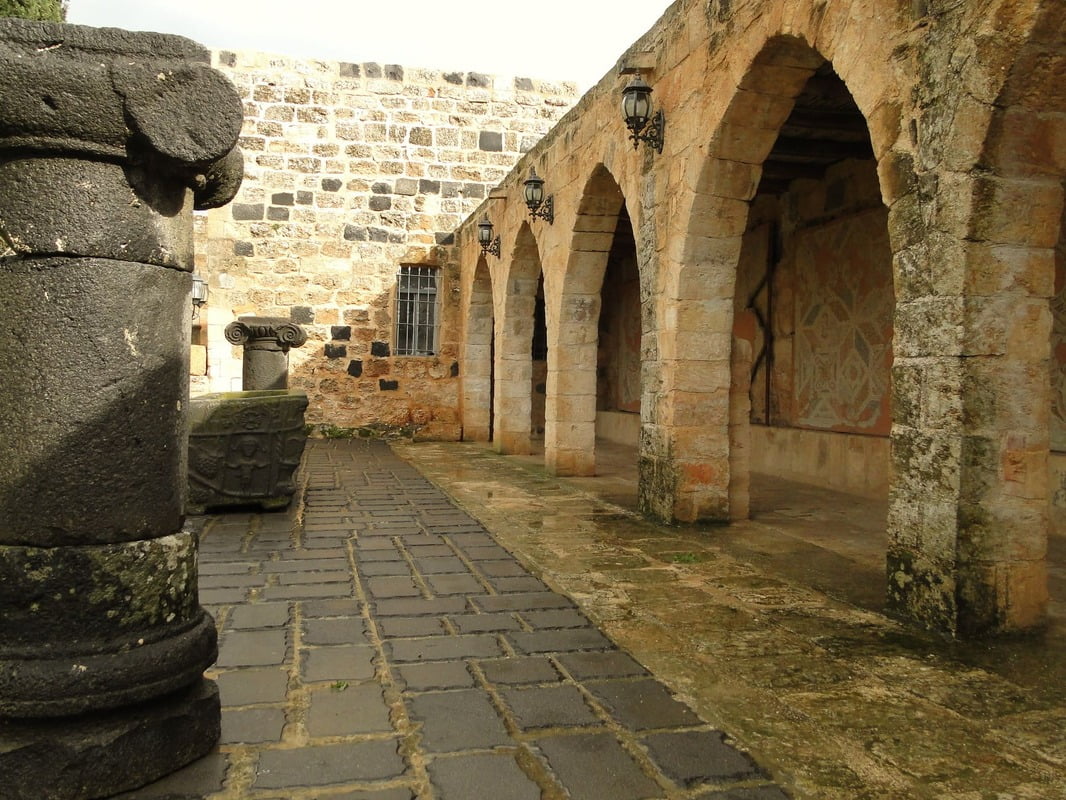 The museum, which is located in one of the houses in the Ottoman village of Um Qais, composed of two exhibition halls. In the first hall, various ceramics dating from the Hellenistic up to the Islamic periods are on display, along with finds from the tombs at Um Qais.
The second hall is dedicated to statuary, mostly from the Roman period. Into the large courtyard, basalt sarcophagi, column capitals and bases, two basalt gates, mosaics and the famous seated Tyche were moved from the site.
Um Qais Archeological Site
Um Qais (Gadara), built using stunning black basalt stones, was one of the cities of the Decapolis, planned with a Roman city layout. The Ottoman village on top of part of the ancient city was acquired by the Department of Antiquities who now has several excavation and conservation projects at the site, including the restoration of the main (west) theatre.
The location of Um Qais is particularly significant. Visitors to the site can view the Syrian Golan Heights, Mount Hermon, Lake Tiberias and the north Palestinian plains.