"The Valley of the Moon", depicted as Mars in several Hollywood feature films Wadi Rum is an Arabian fairy-tale waiting to be discovered. Home to nomadic Bedouin tribes, Wadi Rum is a a quiet getaway of stars, sand, and sun; a perfect complement from Amman's epicenter. Once inhabited by the Nabataeans of prehistoric times, Wadi Rum allows you to get lost in large landscapes and horizon lines. The calmness of the desert is sure calm your spirit and de-clutter your thoughts. Wadi Rum is waiting for you.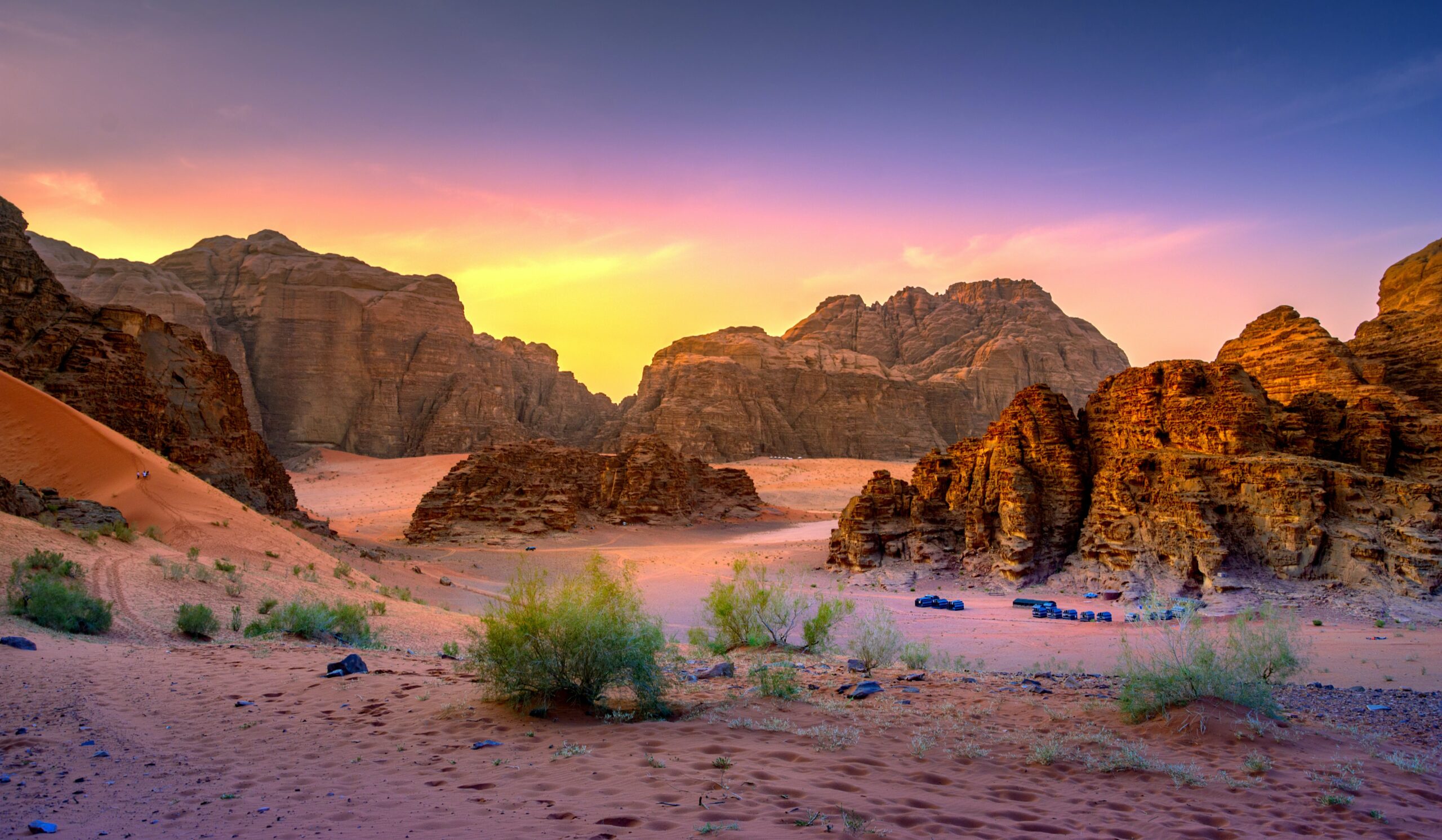 Marvel at the boundless energy of Wadi Rum's amazing landscapes. With its towering rock formations, slender valleys, and infinite skies Wadi Rum is an exclusive getaway inclusive of all. Explore the prehistoric inscriptions carved on even older mountains, forming an ancient combination of man and nature.
Located in one of the most beautiful parts of Jordan, RumSky allows visitors to enjoy the starry nights of Wadi Rum.
Their guided tour program allows you to learn more about the universe we live in. Living in lively cities makes it more difficult to witness the magnificence of the skies and heavens and through the innovation of science, we are able to get a little closer to the hidden wonders of the universe. Stars, planets, nebulae, all are within your reach with RumSky.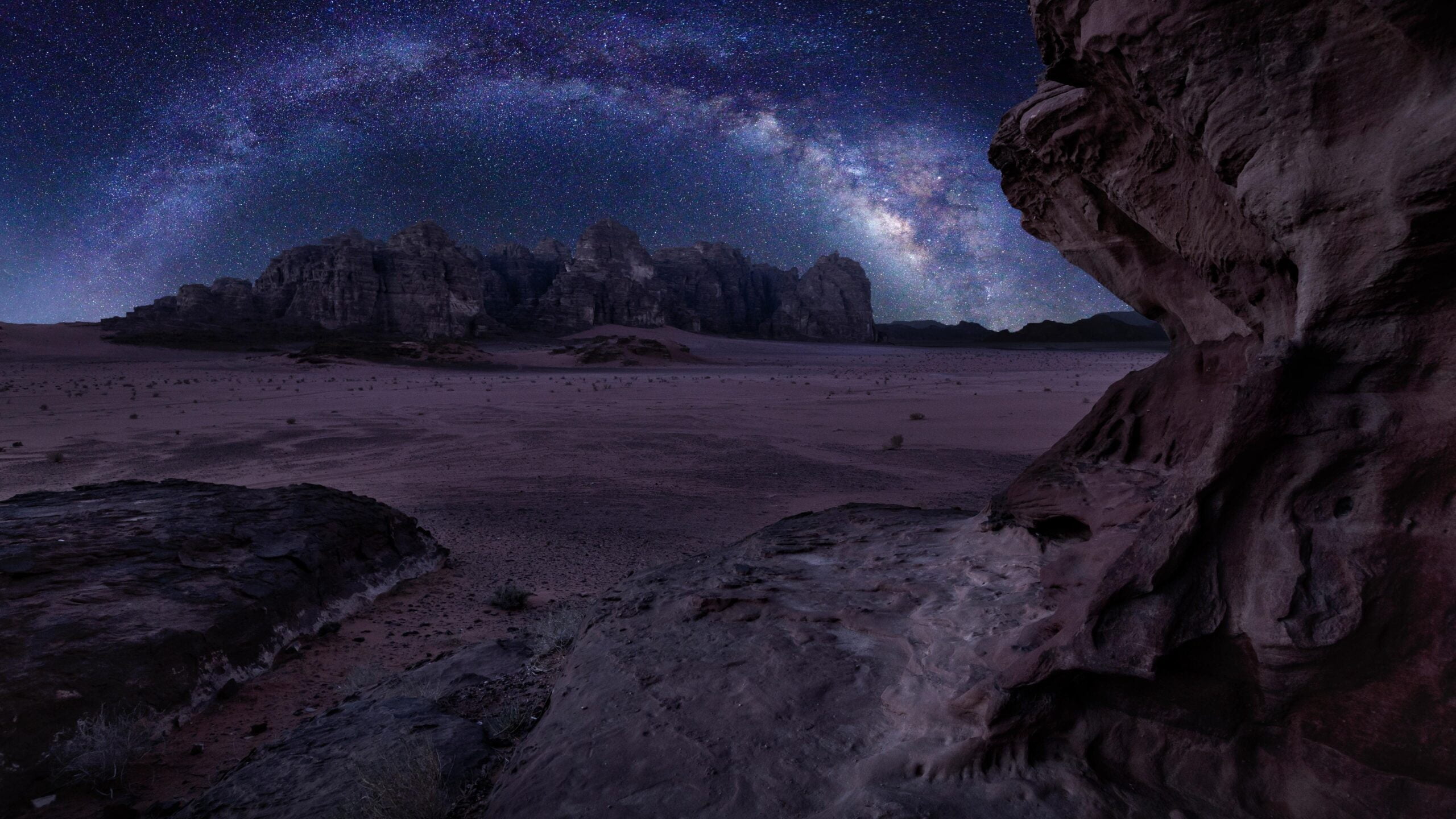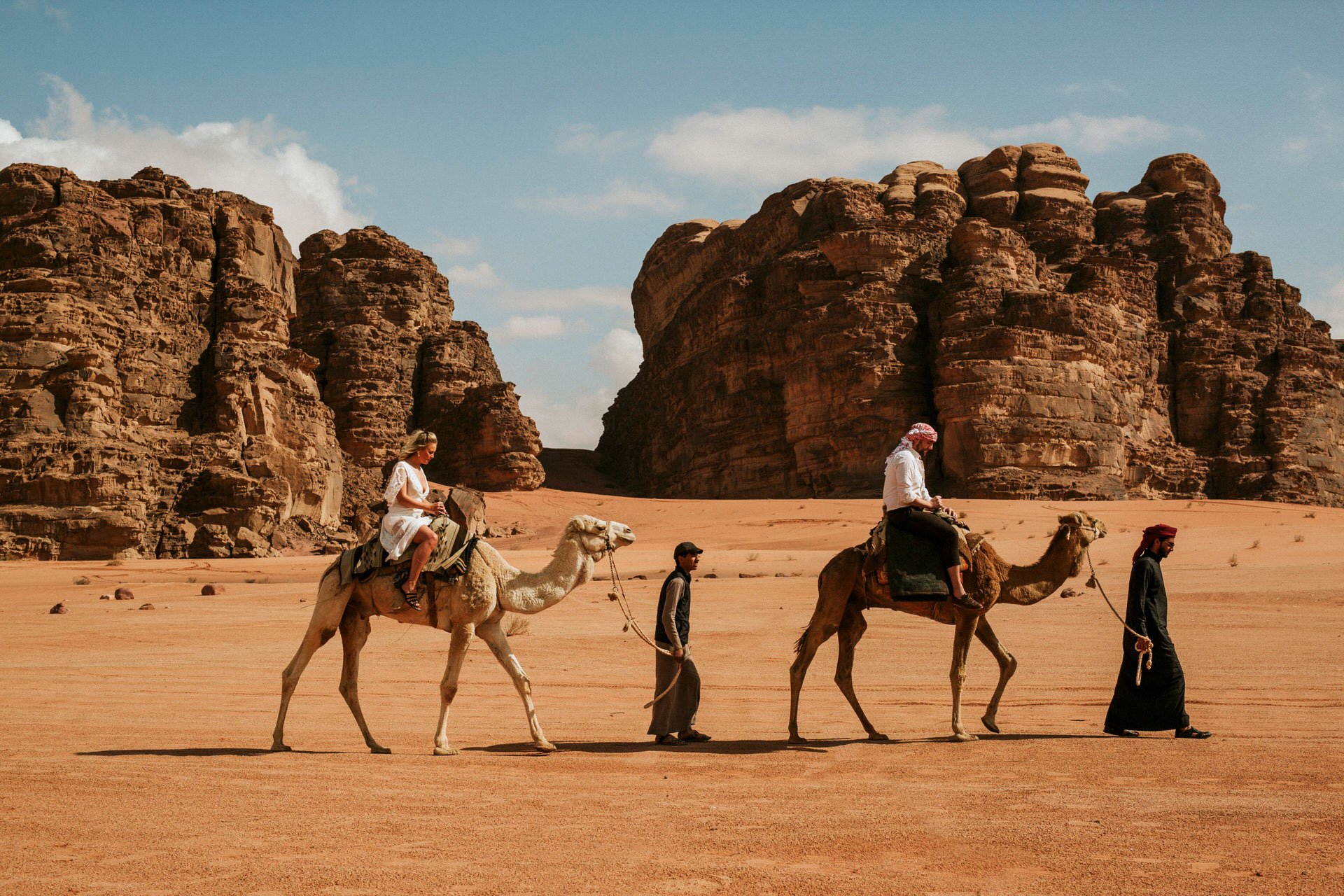 Get your competitive juices flowing in Wadi Rum as you witness the high octane speed of camels jetting across the desert sands. Camel Racing is a rather popular sport across the Middle East and is becoming a main attraction to tourists visiting Wadi Rum.